The month of November is all about giving thanks, and today I wanted to take a minute to show some appreciation for some of the amazing bloggers I've met this year.
First of all, I'd like to send a HUGE hug to the first blogger who gave me a chance — the amazing Jennifer Jones of IHeart Organizing. Her blog has been such an inspiration for me, and she's a big part of why I decided to start writing Pretty Organized. I could not believe my luck when she invited me to join her team this year, and I will be forever grateful for all of the opportunities that have come my way since I started contributing for her! I have met so many new bloggy friends & connected with so many wonderful readers thanks to Jen. Her generosity and kindness are absolutely amazing, and she is so down-to-earth about everything that it almost seems like she doesn't realize what a huge celebrity she really is!
Speaking of being startstruck by celebrities in the blogosphere, I am over-the-moon excited to announce that I'm joining the amazing team of contributors over at A Bowl Full of Lemons!!
I'm not kidding when I say I'm pretty sure that Toni Hammersley is Superwoman. I have been reading her blog for a while now, and she is everything I have always wanted to be — naturally organized, ridiculously on top of things, and full of smart solutions. Oh, and her planning skills! FOR THE LOVE OF ALL THAT IS ORDERLY!!! She's basically a planning ninja.
Seriously, this woman's level of preparedness in any given situation could put the Girl Scouts to shame, and I am SO excited to start working with her & the rest of the amazing bloggers on her team!! Head over to her blog to check out the amazing line-up, and please leave her some love!!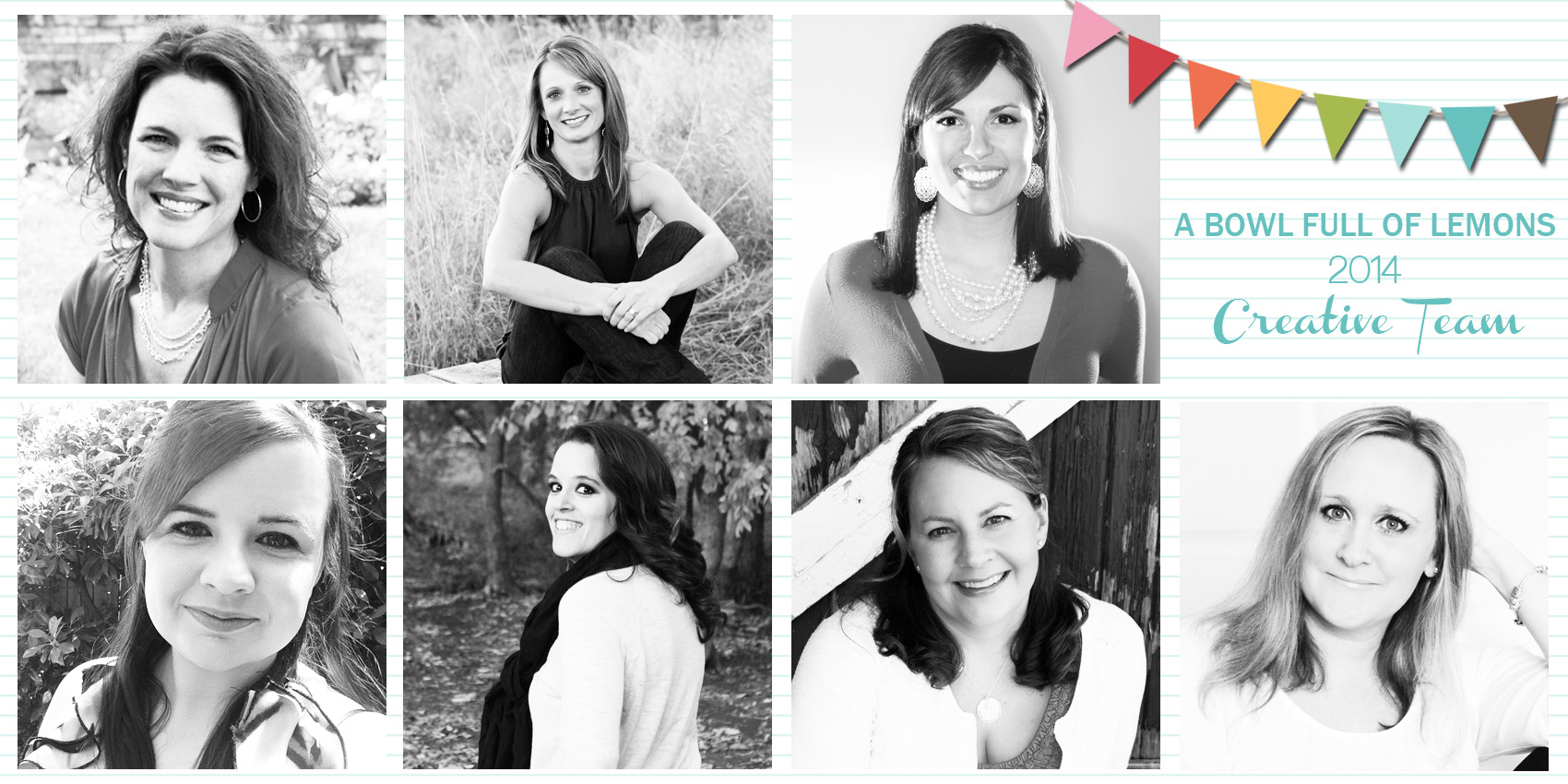 And you KNOW I can't talk about amazing contributors without mentioning & thanking the bloggers who joined me on Pretty Organized this year!!
I still feel very new to the blogging game, and these girls have been so patient while I've figured out how to manage contributor schedules and brainstorm ideas together. They are creative, hilarious, and just downright fantastic!
Blog: http://incompleteguidetoliving.blogspot.co.uk/
Facebook: https://www.facebook.com/IncompleteGuideToLiving
Twitter: https://twitter.com/IncompleteGuide
Pinterest: http://www.pinterest.com/beth_wightman/
Blog: http://managingthemanor.com/
Facebook: https://www.facebook.com/pages/Managing-the-Manor/610068179007825
Pinterest: http://www.pinterest.com/lolasc08/
Blog: http://anniehearts.com
Facebook: https://www.facebook.com/annieheartshome
Twitter: https://twitter.com/annieheartshome
Pinterest: http://www.pinterest.com/annieheartshome/
Check back soon for a quick little "Getting to Know You" post to learn some fun stuff about the awesome ladies on my team, and make sure you head over to A Bowl Full of Lemons and IHeart Organizing for more blog-tastic goodness!